What is comprehensive manuscript editing?
Many book editors and editing services break editing into a menu of options from which you must choose and pay individually.
As a developmental book editor, my job is to help you bring your full manuscript up to the highest professional and marketable standard that we can achieve. Dividing editing into pieces and making you choose which you will receive does not serve that end. My approach is to provide, for one price, comprehensive manuscript editing, which includes all of the following kinds of work, when appropriate: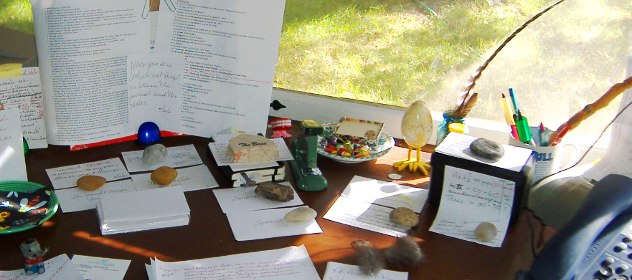 • Developmental Editing—locates deeper story problems and helps you develop the writing to fix them. Story arc/structure problems, and character development are common examples. Theme, tone and voice issues often need attention.
• Line Editing—ferrets out craft problems, like inconsistencies in tone, clichés, deficient descriptions, too much telling instead of showing, passive verb choices, dialogue that doesn't work, imagery that scuttles the atmosphere of your project, and many more elements that go into making a manuscript ready for publishers.
• Copy editing—aligns your manuscript with the style publishers use. I employ The Chicago Manual of Style and Merriam Webster, as do most book publishers. I know the rules and make sure your manuscript follows them.
• Proofreading—perfects pages that are ready to go to the printer. Most writers are not at this stage, but you may be if you are self-publishing. It's about punctuation, paragraph indents, word spacing, italics, typefaces, and the like.
How does all this editing work for my project?
Depending on where you are in the development of your manuscript, each of the above forms of editing will come into play to greater and lesser degrees.
For example, if the manuscript you deliver to me has multiple line editing and copy editing problems, and there are also large structural issues, or conceptual/thematic issues at play in the material—and these larger issues are going to require rewriting—I will not line edit every page of the manuscript. To do so would be redundant because you will be rewriting.
While I will do much close editing on the pages of such a manuscript, that editing exists as a way to illustrate the different approach. For example, if you use the wrong word, or incorrect punctuation, or passive verb constructions, I will note, correct, and explain several times. What this means, then, is that I may not correct the word, punctuation, or verb construction every time it appears (especially as I reach the latter pages of the manuscript).
If on the other hand, you deliver to me a clean, smart, well-honed manuscript, with a studied understanding and execution of story goal, and few structural issues, I will closely line and copy edit every single page, because you will be doing very little revision.
My task is to work with you as the author. You have strengths as a writer. It's my job to identify those strengths and help you capitalize on them. I will make corrections and ask questions, and clarify craft concepts on your pages. You will be responsible for interacting with those comments and deciding which are right for your goals with your project. This is the essence of developmental editing: we develop together a better, more engaging, and marketable product.
Once your edited manuscript and my Editorial Report have been returned to you, we schedule a phone consultation during which we discuss your questions and concerns. When you are ready to begin your revision, you will enter into your digital document the changes you find appropriate.
I will remain available to help as you move your manuscript toward a publishable piece of writing.
How do I begin working with you?
To begin working with me as a client, send an email with information about your project and whatever questions you may have. Click here to contact me, and I will respond.
The next step is to send your manuscript as an email attachment in Word to lisadalenorton@gmail.com. I'll put together an invoice for you so you can see what the fees will be.
What happens next?
I format, print, and hand dit your manuscript writing comments on your pages so you will have a guide for revision and growth as a writer. Your manuscript is returned digitally (if under 20 pages), or via the post office, along with an Editorial Report that identifies what works and what doesn't work in the manuscript. I explain why problems exist and show you how to fix them. Once you've received your manuscript and studied my Report, we schedule your consultation and connect by phone, or Skype, to discuss the material, and plan strategies for project development and completion.
Fees
Comprehensive Manuscript Editing: $12/page. Returning clients receive a discount to $10/page. (A page is measured by the industry standard of 250 words/page.)
Consultation: A one-hour consultation is built into the Comprehensive Manuscript Editing package. It is billed at $165. This consultation takes place after I have returned your edited manuscript and my Editorial Report, and you have had time to go over everything and prepare for the consultation.
Office expenses: Printing and copying of manuscripts at $.17/page, and the cost of return mailing. (Short manuscripts—under 20 pages—can be returned digitally.) Standard mailing fee is $12.50. Larger manuscripts incur higher fees.
Billing: New clients pay one-half of the total editing fee at the beginning of the editorial process. The remainder is due upon delivery of the completed manuscript. Payment is via check or wire transfer.
Payment plans are available. Inquire.
Ask your questions: click here.