What is comprehensive manuscript editing?
Many editing services break editing into a menu of options from which you must choose and pay for individually.
I combine the following services: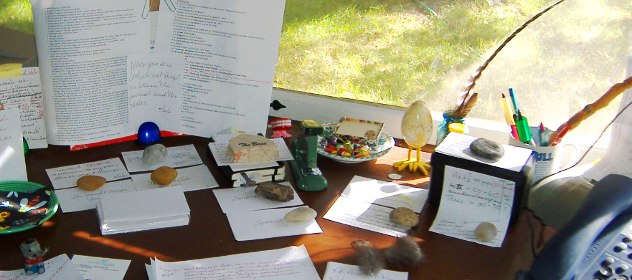 Developmental Editing—is about developing your story. We need to be a good match to make this work. You get help writing what it is you are trying to say; I don't write it for you. I guide, steer, and teach. Developmental Editing requires excellent teaching skills.
Line editing—ferrets out craft problems, like too much telling instead of showing, inconsistencies in tone, wobbly character development, clichés, deficient descriptions, passive verb choice, imagery that scuttles the atmosphere of your project, and many more elements of composition that go into making a manuscript ready for publishers.
Copy editing—is about getting the style right. I use the Chicago Manual of Style and Merriam Webster, as do most book publishers. I know the rules and make sure your manuscript adheres.
How to begin the editing process
Send me an e-mail with your questions. Click here to contact me.
Once we've determined we are a good match for working together, you send an e-mail attachment in Word of your manuscript to lisadalenorton@gmail.com. I'll put together an invoice for you so you can see what your fees will be.
What happens next
I format, print, and edit your manuscript writing comments on your pages so you will have a guide for revision and growth as a writer. Your manuscript is returned digitally, or via the post office, along with an Editorial Report that identifies what works and what doesn't work in the manuscript. I explain why problems exist and show you can fix them. Once you've received your manuscript and studied my comments, we arrange a consultation time and connect by phone, or Skype, to discuss the material, and to plan strategies for project completion.
Fees
Comprehensive Manuscript Editing: $12/page. Returning clients receive a discount to $10/page.
(A page is measured by the industry standard of 250 words/page.)
Consultation: A one-hour consultation is built into the Comprehensive Manuscript Editing package. It is billed at $150.
Office expenses: Printing and copying of manuscripts at $.17/page, and the cost of return mailing. (Short manuscripts can be returned digitally.) Standard mailing fee is $10.00. Larger manuscripts incur higher fees.
Billing: New clients pay one-half of the total editing fee at the beginning of the editorial process. The remainder is due upon delivery of the completed manuscript. Payment is via PayPal where you have the option to use credit and debit cards. On-going clients may pay with check. Payment plans are available. Inquire.
Ask your questions: click here.