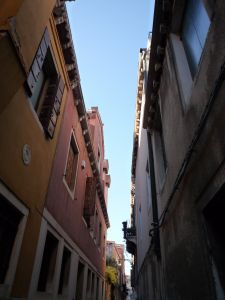 Venezia—October 27, 2010
The year began with my mother ill and dying from cancer, segued into a solo trip to Europe to follow the trail of my parents' post-war journey across the Continent, and settled into a long period of isolation at my Great Plains writing cabin to work on the new book of literary nonfiction I am crafting from that multi-layered experience.
Now I have returned to Venice, site of the bulk of the book, to get the details right, to be again in the place that has inspired so much of this story and to seek the true ending that can rise only by being in this place of impossible beauty.
Here are some images you might enjoy.