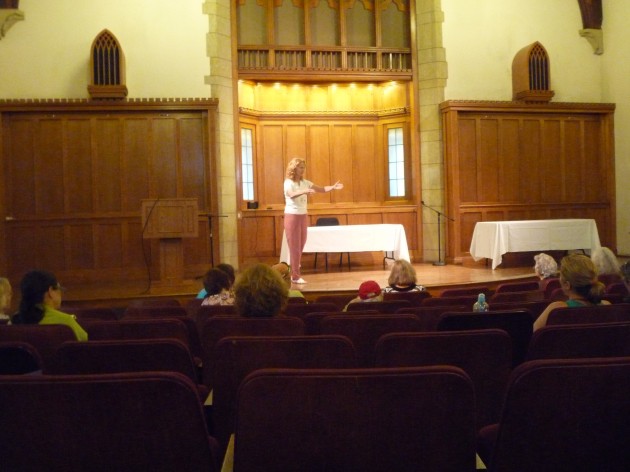 What a heady week it was. My class on Memoir Writing at Yale was so big it overflowed the assigned room and we had to move across the street to an auditorium: Sudler Auditorium in Harkness Hall which is very near Sterling Memorial Library, the main library on the Yale campus.
For six days, each morning, I stood on stage and shared my passion for the art and craft of memoir along with its hidden and remarkable transformative power, for both the writer and the reader. We talked about "shimmering images"—key memories that form the spine of a book-length piece of narrative nonfiction; inherited stories—the filters through which we interpret our memories; reflective voice—the key to depth and complexity of voice in memoir; and structure. With the latter we focused on linear and modular structures. Students from Africa,  Europe, and across America attended.
After class I had time to attend only a small sampling of my colleagues' classes: screenwriting with Linda Bergman; personal transformation with Jan Phillips; and Melissa Rosati's brilliantly clear and insightful class covering the emerging landscape of publishing, including marketing in the new world of social media.
There simply wasn't time to take in all that was available—from craft classes in fiction, poetry, journal writing, the essay, nature writing . The list goes on and on.
To chill out I walked the campus and shot images of architectural details that captured my attention or scenes that evoked pleasure. I've included some here.
If you are a woman who writes or wants to write, don't miss the 35th annual International Women's Writing Guild conference next year.